Prototype: Improve your movement while doing Sport-Excercises using XSens and Unity
Prototype: Improve your movement while doing Sport-Excercises using XSens and Unity
Why I made it
I made this little prototype in university using a XSens tracking system and unity. The goal was learning how to handle motion-capturing hardware in combination with common game-engines.
What it actually is
You will perform simple sport-tasks and get recommendations in realtime on how to improve your movement. Afterwards you will get a summary on how many mistakes you made compared to the last training.
What you need to try it yourself
If you want to try it yourself, a MTw Awinda Tracking System is required ( https://www.xsens.com/products/mtw-awinda/ ). Just setup all the sensors as usual, launch the MVN-Software and you should be good to go on the tracking-side of things. Note that the project was too big to upload, which is why only the assets folder is being uploaded.
It is all very basic when it comes to code, far from finished and you may encounter bugs (as it is a prototype). I´m not continuing developing this little piece of software. Also, the software-language is German.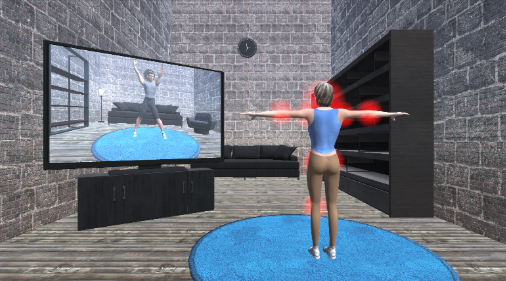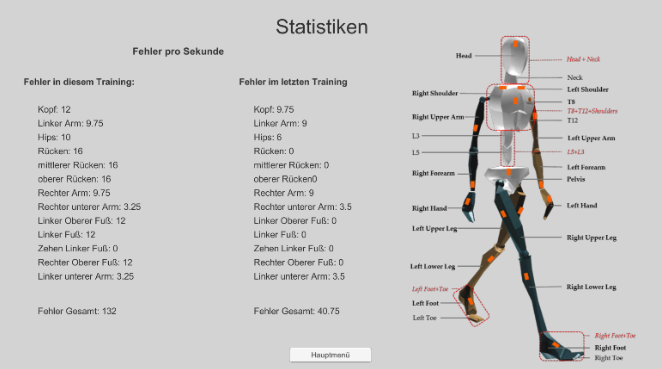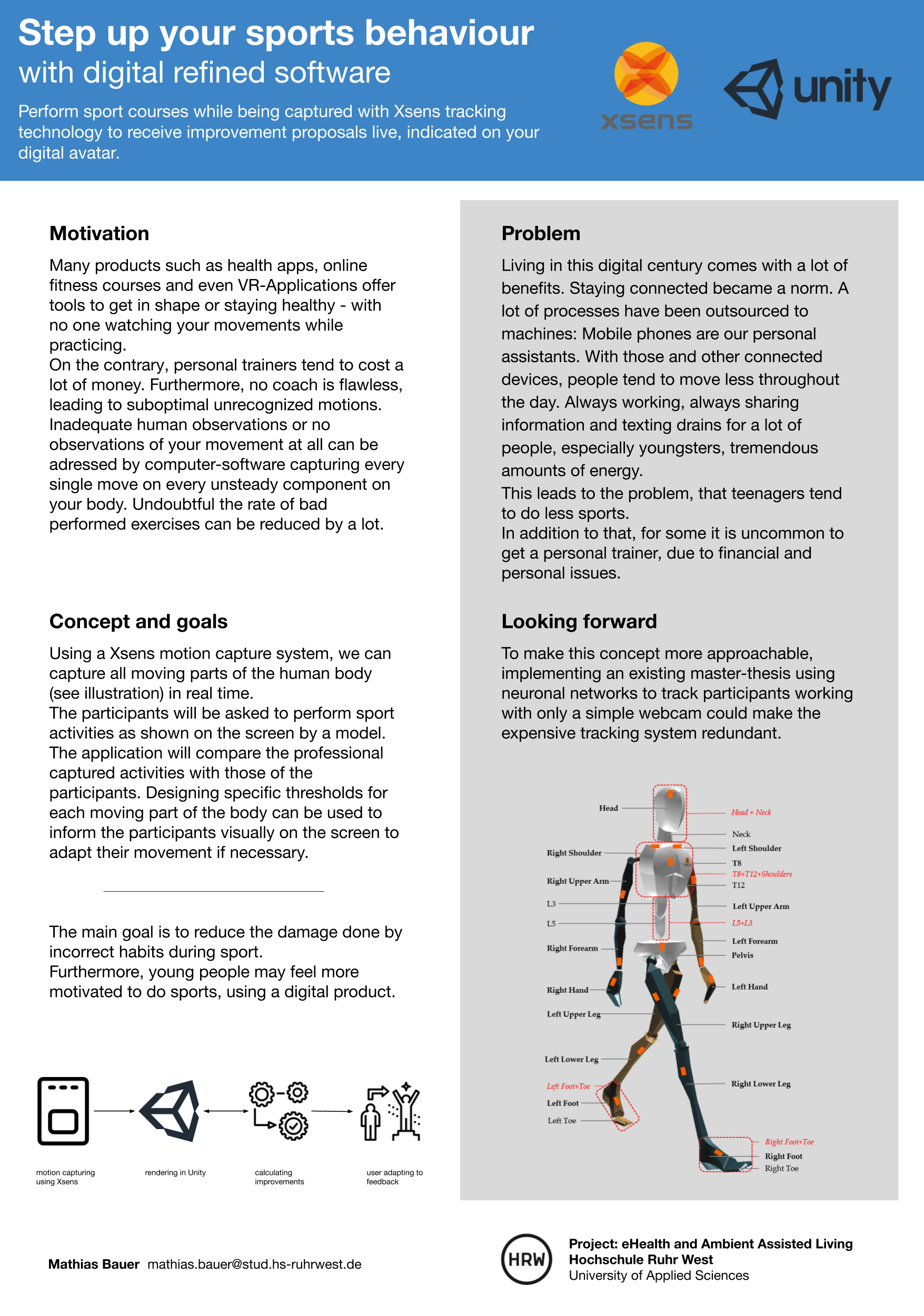 Feel free to take a look.

Cheers
Download
Click download now to get access to the following files: